The Crete Senesi food is rich in peasant's tradition.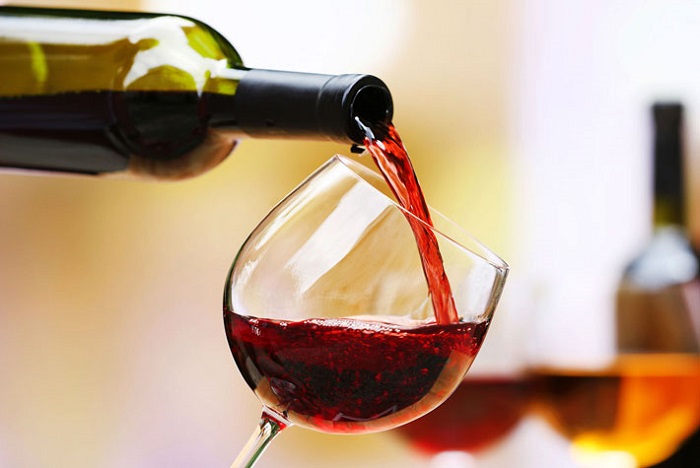 Wine
The Senesi lands are the birthplace of great, world famous wines such as the Brunello di Montalcino, Chianti, Nobile di Montepulciano, Vernaccia di San Gimignano, Vin Santo.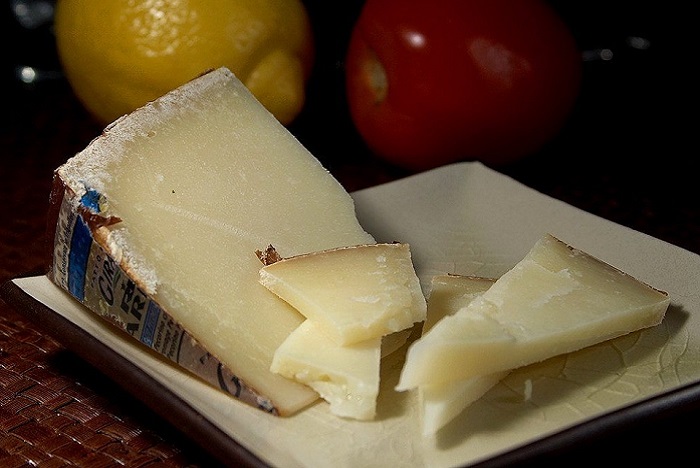 Crete Senesi Pecorino Cheese
This cheese is produced with milk from sheep which graze free amongst the aromatic bushes of the Crete. The Pecorino is a rich, flavoursome cheese excellent to be tasted fresh or cured.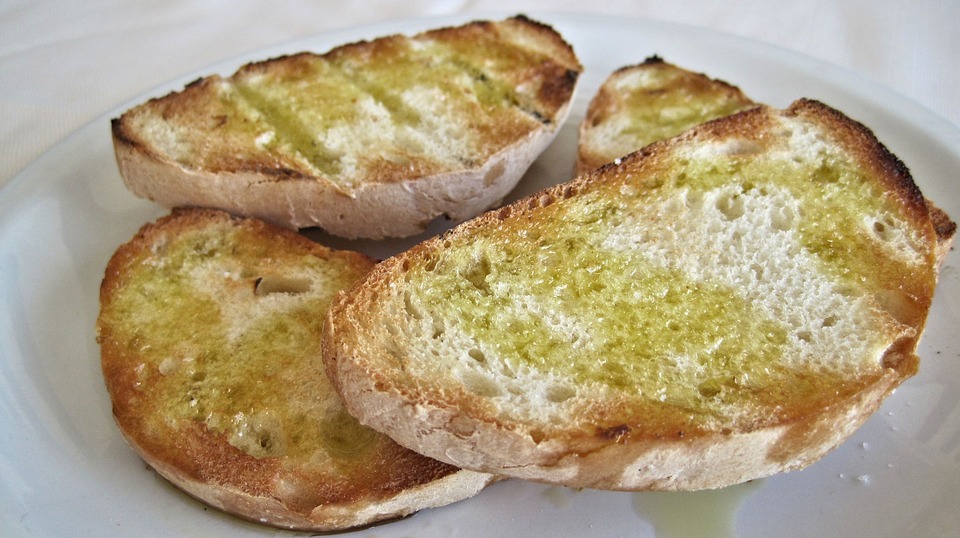 Extra Virgin Olive Oil
Olive oil is perfect 'al crudo' – which means raw – on typical Tuscan bread (IGP – Protected Geographical Indication), a type of bread baked without salt. The slice of bread is grilled, coated with garlic and oil and a final pinch of salt.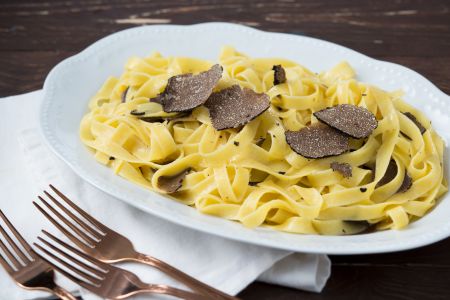 Truffle
The steep hills of the Crete Senesi offer the ideal conditions for the growth of the most precious tuber: the truffle - found in the white, black andMarzuolo varieties.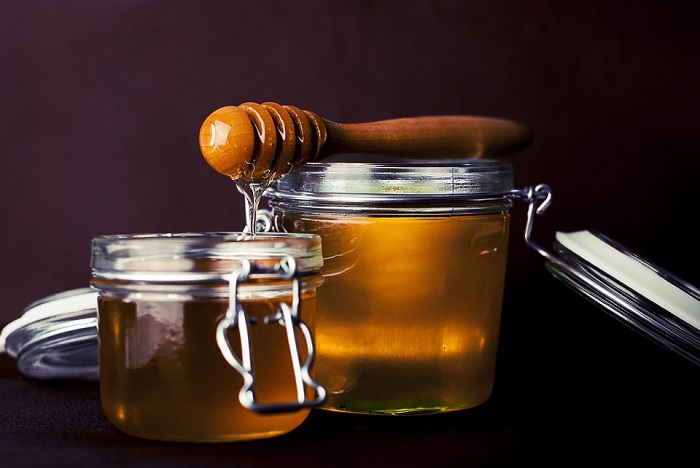 Honey
The local honey production is a tradition that dates back to the Etruscan civilization, when beekeeping was common in the Mediterranean area. The typical honey in this area is the wildflower honey, which gets its flavour according to the varieties cultivated: berseem clover, sullacoronaria, wattles.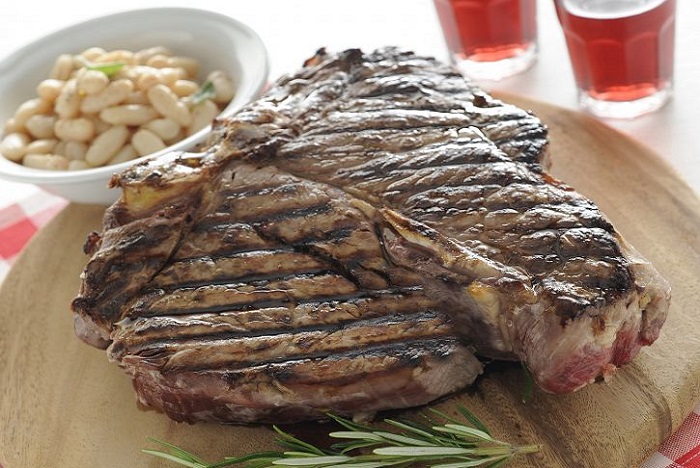 CintaSenese Pork and Chianina Beef
Prestigious pork and beef obtained only from native species, which graze in the wild. Great for barbecues and salami.
In the numerous restaurants in the area you can taste traditional dishes:
Pappardelle al Cinghiale e allaLepre (Pappardelle pasta with wild boar and hare), Pici (a thick, hand-rolled pasta, like fat spaghetti), Ribollita (famous Tuscan soup, a hearty potage made with bread and vegetables), Panzanella (Tuscan salad of bread and tomatoes), Zuppa di ceci (Chick peas soup), Zuppa di fagioli (Beans soup), Zuppadi porri (Leek soup) and Zuppa di farro (Spelt soup),Finocchiona (a salami variety, typical of southern Tuscan), Buristo (Pork and blood sausage), Capocollo (a type of cured ham or prosciutto), Scottiglia (Mixed meat stew), Peposo (Peppery Tuscan beef stew), Panforte (traditional chewy Italian dessert containing fruits and nuts), Panpepato (a type of Panforte, covered with a layer of chocolate), Ricciarelli (traditional Italian biscuit, made with almonds, honey and eggs), Pan còsanti (sweet bread with walnuts and raisins), Cantuccini (Twice-baked, crunchy biscuits, usually dipped in a drink).